Member Exclusive: Sustainable marketing and the changing operating landscape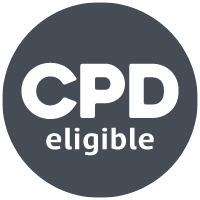 Broadcast:

Tuesday 26 September 2023

Gemma Butler
As sustainability keeps rising up the agenda for business and society, the operating landscape continues to change. External pressures are growing from stakeholders, regulation and guidelines are tightening and new reporting standards are being set. What once were areas that marketers didn't necessarily need to know are now critical as what we say and do can either drive progress, or slow it down.
If you are a CIM member you can catch up on our member-exclusive webinar with CIM course director, author of Sustainable Marketing: How to drive profits with purpose, and founder of Can Marketing Save the Planet, Gemma Butler.
This webinar will explore:
The changing operating landscape.
What's happening with regulation and guidelines?
The new reporting standards
Why marketers must be ready to support their organisation's sustainable agendas
Member only content
Become a member to enjoy full access to this article and a wide variety of digital content and features on our site. Join CIM from just £15.75 per month for an annual membership.
If you are already a Member please log in by the button below.