Report: The Sustainability Marketing Skills Gap 2023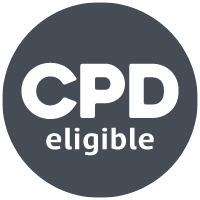 There are a number of important issues affecting marketers today, emerging technology such as AI and the current cost of living crisis are among the most disruptive. But it is imperative that marketers and professionals across all industries do not let sustainability slip down the agenda.
This year, CIM has produced The Sustainability Marketing Skills Gap Report 2023, designed to provide marketers with the latest thinking, advice and research to aid them in their sustainable marketing strategies.
To support marketers looking to update their skills and knowledge with the latest advice and news from the sustainable marketing landscape, CIM has launched an updated version of The Sustainability Marketing Skills Gap Report for 2023.
Communicating authentic sustainability claims not only does good for an organisation's environmental impact, but also its recruitment prospects and the relationship with consumers. If businesses do not upskill and focus their efforts on aiding the sustainable agenda, they risk upsetting the balance between people, planet and profit.
It is clear that marketers feel under pressure in their roles to communicate their company or clients' sustainability credentials. It is also clear that brands are reluctant to share their sustainable credentials, even in a market where consumers are demanding them.
The new report provides the latest insights on sustainable marketing, key case studies and stories from leading brands as well as tools and advice for those marketers looking to upskill.
The report also details a number of interesting stats and trends, including:
59% of 18-34 year olds say they are more likely to buy products or services from a brand that advertises and substantiates how sustainable they are
40% of marketers currently don't have marketing qualifications relating to sustainability but, promisingly, would like to
63% of all UK adults agree that brands should increase communications around the sustainability of their products and services
Discussing the importance of the report, Chris Daly, chief executive at CIM says:
"If the marketing profession is to deliver meaningful and tangible change at scale, then as an industry, we must do more to address the sustainability skills gap and ensure that marketers are equipped with the skills they need to work confidently on environmental campaigns which can encourage others, and drive the positive behavioural changes needed within society.
"CIM's purpose is to set the standard by which the profession operates. We encourage ethical working practices and aim to empower marketers with the skills they need to help deliver a more sustainable future."
CIM's view (taken from the report) : Our recommendations aim to help marketers feel confident in increasing their businesses' communications around sustainability efforts, and addressing consumer demand to see more action from companies on sustainability.
Climate change is complex, and the road ahead will be challenging. Marketers will have to learn, adapt and evolve within an ever-changing landscape but at CIM, we are confident that the talented individuals of the marketing sector will drive and support greener business models that give consumers the power to make more sustainable choices.
Access the Report
Otherwise fill in the form below and the report will be emailed to you.
We are currently having a technical issue with this form.
Please be aware of the following.
If your web browser is using 'Ad Blocker' technology this may interfere with the rendering of the form.
Please either turn it off temporarily, or add 'https://analytics-eu.clickdimensions.com' to any 'whitelist' it may contain.
Thank you for your patience.
If you are already a CIM Member please login to gain access to the report Login
x
Request
Your copy of the CIM Sustainability Marketing Skills Gap report 2023 will be emailed over to you now. Check your inbox for an email from CIM Newsroom.
Member only content
Become a member to enjoy full access to this article and a wide variety of digital content and features on our site. Join CIM from just £15.75 per month for an annual membership.
If you are already a Member please log in by the button below.