Member Exclusive: How to create the ultimate user experience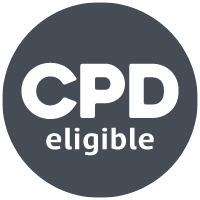 Broadcast:

Thursday 22 July 2021

Robert Elding
User experience (UX) should fulfil the needs of the customer, providing the positive experiences that turn one-time purchasers into loyal brand advocates. In an increasingly virtual world, marketers able to help define and structure the way people interact with their landing pages will grow the profitability of their business. More than ever, modern marketers need to master the practical design techniques that lead customers to the point of conversion.
Looking to increase online conversion? Join us for our next member exclusive webinar. CIM course director Robert Elding will offer his tips on how to create the products and services that customers love by providing a thoughtful user experience based around their needs.
Members can now watch this webinar on demand to find out:
The key benefits and principles of a good user experience
How to structure your information architecture in a logical way
How to bring his tips together for your own company by observing real-life examples.
Member only content
Become a member to enjoy full access to this article and a wide variety of digital content and features on our site. Join CIM from just £15.75 per month for an annual membership.
If you are already a Member please log in by the button below.