Member Exclusive: How to effectively lead your team through change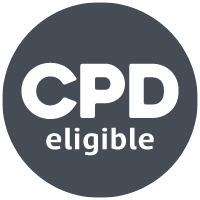 Broadcast:

Wednesday 16 March 2022

Marina Lumley
In the current landscape, change is both inevitable and unpredictable. Despite this, it is more important than ever for marketing leaders to be a steady, reliable force to drive and motivate their teams.
In this member exclusive webinar, Marina Lumley, behavioural change consultant and leadership coach, will investigate how teams respond to change, and how leaders can manage and guide their people effectively through it. She will provide interesting insights, as well as practical advice and techniques for writing successful leadership strategies while addressing the common fears and worries teams may have when faced with change.
Marina has worked with dozens of leadership teams and marketing departments in the last 15 years, with a wealth of experience in understanding people and teams. 
Member can watch on demand now to find out:
How to use emotional intelligence to improve your leadership style
The most common ways humans respond to change
How leaders can learn to prepare for the unknown.
Member only content
Become a member to enjoy full access to this article and a wide variety of digital content and features on our site. Join CIM from just £15.00 per month for an annual membership.
If you are already a Member please log in by the button below.
Guest Membership
Guest Membership is free and gives you access to some areas of our website(s) that are unavailable to non-members (this page for example).
Please enter your email address below... please be accurate as an email will be sent to that address to confirm ownership. A link will be provided within the email which will then enable you to enter your name and password.