Member Exclusive: Elevate your marketing by utilising generative AI and language models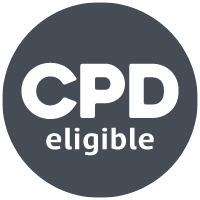 Broadcast:

Wednesday 22 November 2023

Vincent Sider
Are you looking to perfect your AI prompts and enhance the predictability and reliability of your outputs?
CIM members can now catch up with this member-exclusive webinar presented by CIM course director and AI expert, Vincent Sider. This insightful webinar delves into the limitations of generative AI and Large Language Models (LLMs), and explores the art and science of prompting to better steer your model's behaviour.
If that doesn't prompt you to sign in and watch, Vincent also makes predictions into the tools and technology he believes will define the next five years of the marketing industry. If you're a member, watch on-demand now and take a giant leap in your AI marketing journey.
This webinar:
Explores the techniques to craft effective prompts, enhancing the predictability of your outputs
Predicts what's going to define marketing operations over the next 5 years
Equips you with the knowledge to understand retrieval augmented generation (RAG)
Member only content
Become a member to enjoy full access to this article and a wide variety of digital content and features on our site. Join CIM from just £15.75 per month for an annual membership.
If you are already a Member please log in by the button below.