Catalyst issue 4 | 2023: A Step Up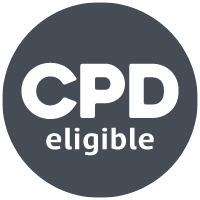 To fully live your values, sometimes radical change is needed
Scrolling social media recently, I came across an image of a stunning Edwardian gown. I asked myself "How much time and effort went into this creation?" No such thing as fast fashion in those days.
I then thought about fashion and how garments in previous centuries were made to last, each piece was an investment. And then I thought that, despite the investment from the creator and the wearer, that gown did eventually fall out of fashion. Now, its only use is a museum piece.
Brands today see the same level of investment in terms of energy and dedication to their creation. Companies aren't set up with the idea of future obsolescence in mind – their hope is to endure for decades or even centuries. But tastes and trends change, and innovations come to market, which means obsolescence is all but inevitable.
In our main feature this issue, we explore the lessons to be learned in the weight-loss industry. You can't fail to have noticed the headlines surrounding the new 'wonder drugs', Ozempic and Wegovy. But what does this mean for the roughly $261 billion weight-loss industry as a whole?
The sector doesn't just have to concern itself with new inventions – attitudes are changing too. From the banning of an ad on the London Underground for supplements that purported to help you get beach-body ready, to body-positive influencers and advertising, people are questioning just how much they should be 'dieting' anyway.
Is basing a whole industry on people's health issues and self-image an ethical business model?
Marketing is a values-based industry. The values of the companies and the individuals involved matter hugely. They influence where and how materials are sourced, the partnerships the company makes and the messages it puts out. As a result, marketers are constantly re-evaluating their actions to check they align with their values.
Talking of values, CIM and Catalyst continue to 'walk the walk'. In the production of our magazine, we have already tried to live our joint sustainability values through the use of sustainable sources in paper production and sending magazines out in potato-based wrapping so we could become zero plastic.
We are now going one step further. We know that a quality print publication is more than just words on the page. But we also know that we are using more carbon than necessary to deliver it. And so we are moving to a digital-only magazine. It will be filled with all the same great features – and some new ones that make the most of what digital has to offer.
Watch this space!
Member only content
Become a member to enjoy full access to this article and a wide variety of digital content and features on our site. Join CIM from just £15.75 per month for an annual membership.
If you are already a Member please log in by the button below.