Member Exclusive: How marketers can play a key role in ED&I initiatives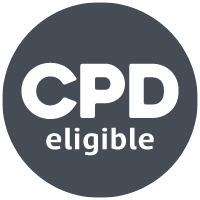 Broadcast:

Thursday 19 October 2023

David Hare
Having strong ED&I initiatives can help create trust and build meaningful, lasting relationships with both your customers and employees.
Members can tune in on-demand to this member-exclusive webinar presented by CIM course director, David Hare. David guides attendees through key stages of the ED&I journey and explains how businesses should ensure their communications are always authentic and believable.
Who are the businesses getting it right in ED&I? What are the opportunities ED&I awareness can create? 
Members can watch on-demand to discover:
How ED&I can deliver opportunities and possibilities for marketers
How to build trust and connect with your audience
Creative guidelines to ensure your ED&I communications are authentic
Member only content
Become a member to enjoy full access to this article and a wide variety of digital content and features on our site. Join CIM from just £15.75 per month for an annual membership.
If you are already a Member please log in by the button below.