The six secrets of a brand strategy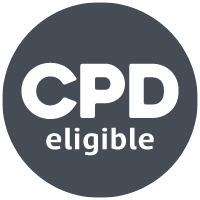 Many businesses can overcomplicate their brand strategy and lose sight of the building blocks which make it. CIM course director, Bruce Mckinnon, explains how you can solidify your brand strategy to reach success. 
"What do you do Bruce?" "I'm a Brand Strategist". "How interesting!" Pause. "But what do you actually do?" And so it goes. Brand Strategy is an up-and-coming subject, with many founders and CEO's understanding the benefits it can deliver - especially in the SME sector.
Here are six secrets you may not yet know about the value a brand strategy can deliver:
Your brand strategy requires you to make good choices
A brand strategy describes a destination
​Alignment leads to team cohesion
​The audience for your brand strategy is closer to home than you think…
​Make your brand relevant to your different audiences
​Brand strategy is an open door to your business
Let's go into each one in more detail...​​​
Member only content
Become a member to enjoy full access to this article and a wide variety of digital content and features on our site. Join CIM from just £15.75 per month for an annual membership.
If you are already a Member please log in by the button below.