Catalyst is CIM's member-only magazine for the strategic marketer, bringing business leaders the latest insight and knowledge from across the profession. Catalyst magazine is packed with features that explore new thinking and deliver insightful content across key fields such as leadership, behavioural economics and sociology.
Collating career-enhancing content from a global network of business leaders, Catalyst leads the conversation on the latest topics affecting marketers and businesses alike, making it a truly invaluable learning resource to the modern marketer.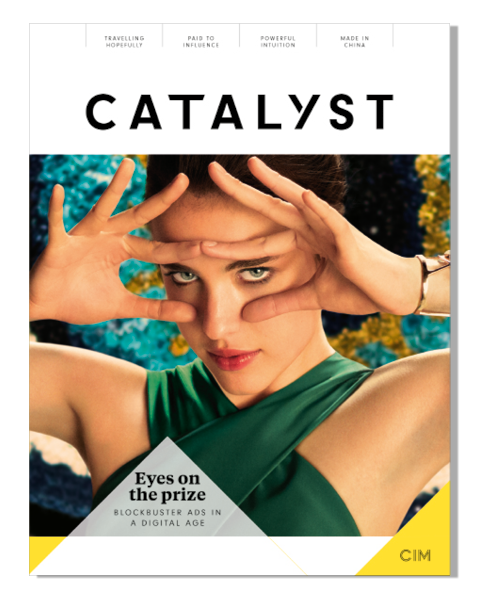 Following our relaunch in January, April's Catalyst magazine explores the uncertainty principle. If we are indeed cursed to live in interesting times, how can marketers find opportunity in the unknown? Can the industry best push forward by embracing change? Surely, despite turbulent times, marketers will continue to travel hopefully, pioneer creative campaigns and navigate the wild west of social media – or will they?
This quarter, CIM members can benefit from interviews with Intuit CMO Lara Balazs, Alessandra di Lorenzo, chief commercial officer for Lastminute.com, and Heathrow Airport's marketing and communications lead, Modupe Adeboye.
With a wide-reaching global focus, this edition we explore increased influencer regulation in South Africa, how to establish partnerships in China, and America's brand nation.
If you would like to receive Catalyst magazine and access a range of exclusive benefits, including webinars, mentoring and events, sign up to become a member of CIM now. If you're already a member, you can access Catalyst magazine via MyCIM.