Catalyst is CIM's member-only magazine for the strategic marketer, bringing business leaders the latest insight and knowledge from across the profession. Catalyst magazine is packed with features that explore new thinking and deliver insightful content across key fields such as leadership, behavioural economics and sociology.
Collating career-enhancing content from a global network of business leaders, Catalyst leads the conversation on the latest topics affecting marketers and businesses alike, making it a truly invaluable learning resource to the modern marketer.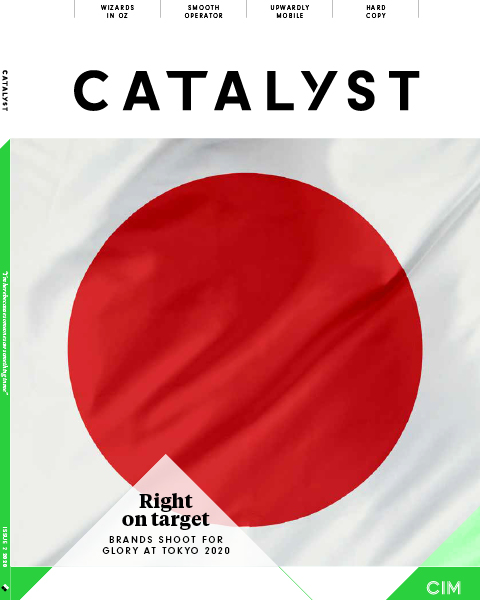 If you keep asking the same people the same questions, you're never going to get any fresh insight. So, this edition of Catalyst, we're asking some different people some new questions. Will we like what we hear? Possibly not – but that's the point.
This quarter, CIM members can gain insights from Karen Blackett OBE, MediaCom UK's chairwoman, on why marketing's talent and diversity gap are inextricably linked; Purplebricks' chief marketing officer, Ed Hughes, on their sponsorship of Tokyo 2021; and in our roundtable, a panel of junior marketers share how they're fighting their way to the top of the career ladder – and what they're learning on the way.
With a wide-reaching global focus, this edition we delve into talent development in Ghana, building trust in South Africa and going beyond transliteration in India.
Please note that since this edition went to press, the Tokyo Olympics have been postponed to 2021.
​Don't miss out on the latest marketing insights to keep your knowledge up to date. Non-members can access a selection of articles from January's Catalyst magazine to get a taste of our exclusive member-only content by clicking below.​