Catalyst is CIM's member-only magazine, packed with features that explore new thinking across key fields such as leadership, behavioural economics and sociology. Collating career-enhancing content from a global network of business leaders, Catalyst leads the conversation on the latest topics affecting marketers and businesses alike, making it a truly invaluable learning resource to the modern marketer.
Discover the latest edition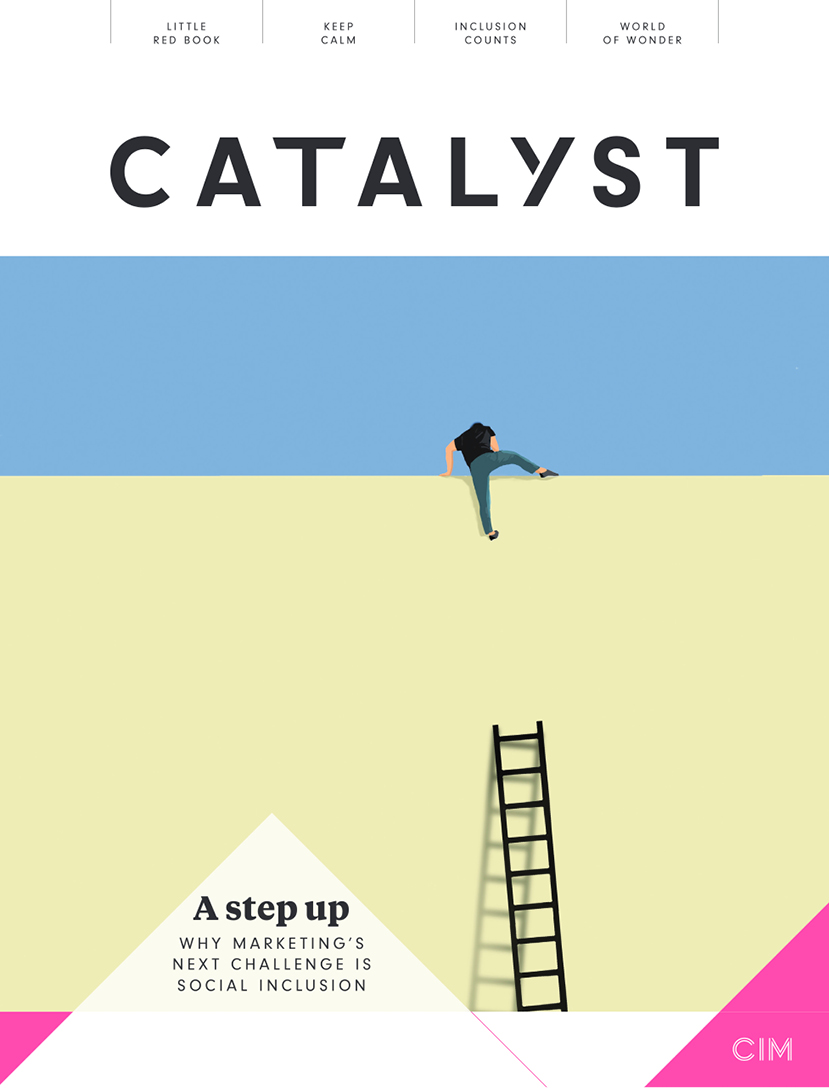 Marketing is a values-led industry, and as marketers, we must often assess our own values and ensure our actions align with those we stand for. We have the power to influence the messaging of and feelings towards the businesses we represent. From the questionable ethics of the weight-loss industry, to the importance of addressing social inclusion, it's time for marketers to recognise their potential for influencing change and allow their values to guide them.
In this quarter's main feature, MaryLou Costa weighs-up the longevity of the dieting industry, and explores how brands can survive potential extinction-level threats to their sector such as the eventual recognition that EVERY body is a beach body. Head to page 16 for the full story.
Our roundtable and cover story this issue looks at marketing's existing social mobility problem, and showcases how creative industries need to do more to embrace people from a variety of backgrounds, places and experiences. Morag Cuddeford-Jones asks six industry experts how we can start to address this issue and be more socially inclusive (page 26).
The interactive digital edition of October's Catalyst is now live on MyCIM, so members can access the latest insights and learning wherever they are, whenever they need.
Did you know?
If you take any learnings from reading Catalyst that you can then implement in your day-to-day job role, this can be counted as CPD eligible. 
Find out more about CPD now.