Catalyst issue 1 | 2021: Practical magic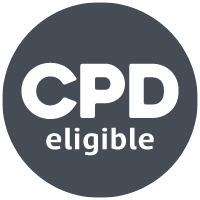 Art or science, marketing has a powerful box of tricks
In the traditional sense of the word, I would not consider myself creative. How teams of people can get from selling groceries to a clumsy baby dragon (Waitrose and John Lewis), a fizzy drink to a giant, orange man-baby running round town slapping people (Tango) or car insurance to desert-dwelling rodents (Comparethemarket), baffles me.
These calculated leaps of imagination that deliver the goods for companies year in, year out are probably what the person in the street would define as marketing, or certainly the most creative part of it. It is also what many decision-makers within companies would define as the creative bit of marketing but, as we discover in this issue, it is only the tip of creativity's iceberg.
As marketing spreads across more channels, into more parts of the organisation and more disciplines, what it means to be creative has changed. There is creativity of purpose, creativity of approach, creative technology and yes, even creative science, as data specialists magic new stories and opportunities from bare numbers on a page.
These channels and all that data have also allowed marketing to become more scientific. The success of any given strategy can now be measured not after months-long campaigns, or seasons, not even in weeks. Results of some tactics can be seen in a matter of days, hours – even minutes.
But creativity has remained a stubbornly long-term proposition and the lack of an instant metric 'hit' appears to be pushing it down marketers' list of priorities. That's why, for this edition's Big Conversation (p.26), we got together with a group of leading marketers and creatives to find out what creativity means in organisations torn between today's instant gratification metrics and the slow-burn influence of creativity. Positioning is another area that takes time to bed down, and this issue it is discussed through a business-to-business lens in 'State Your Position' (p52).
Once more, we're reminded of marketing's 'practical magic' – its unique blend of art and science, skill and gut, tactics and strategy that has helped to build some of the world's biggest brands. I hope that, as we find ourselves once again at the start of the new year, our writers and contributors will inspire you to look afresh at your own, particular box of tricks.
To read the latest edition, click the link below. If you're not currently a member of CIM, visit our membership page to find out how you can gain access to exclusive content and insights.