January 18, 2022
1:00 PM - Webinar Express

Our industry uses language when we speak about advertising to customers like targeting, reaching, influencing, and converting. Yet, as people, we would rather feel understood, heard, included, and welcomed.
Marketing with purpose is a strategy that should be a part of how you evolve your business and customer engagement. It creates a more authentic and genuine brand that increases trust, love and loyalty.
Speaker:- Ben Irons, Sales Director UK Strategic Sales at Microsoft
Ben joined the Microsoft Advertising team in 2018, and currently is the Travel Industry Director in the UK strategic advertiser segment. Ben has over ten years' experience in the digital marketing industry and as held digital leadership roles in PPC and Biddable Media at publisher and agency including roles at Yahoo, iProspect and PHD Media. He joined Microsoft from online retail marketplace Notonthehighstreet.com where he was Digital Director, overseeing all digital marketing activities to drive growth through customer acquisition and retention.
Ben is an advocate for diversity and inclusion, both internally within Microsoft and externally in the industry. He has represented Microsoft in talking about inclusive marketing at various industry and client events in recent years. He is a consistent contributor to the industry, presenting and judging at numerous industry events including Search Engine Strategies (SES), various Drum events and awards, and UK and EU Biddable Media Awards over the last few years.
The webinar is kindly hosted by CIM Wales and lasts approximately 40-45 minutes inclusive of a Q&A session after the presentation.
To register for this webinar please click here
.
If you have any questions regarding the event please use the contact details provided.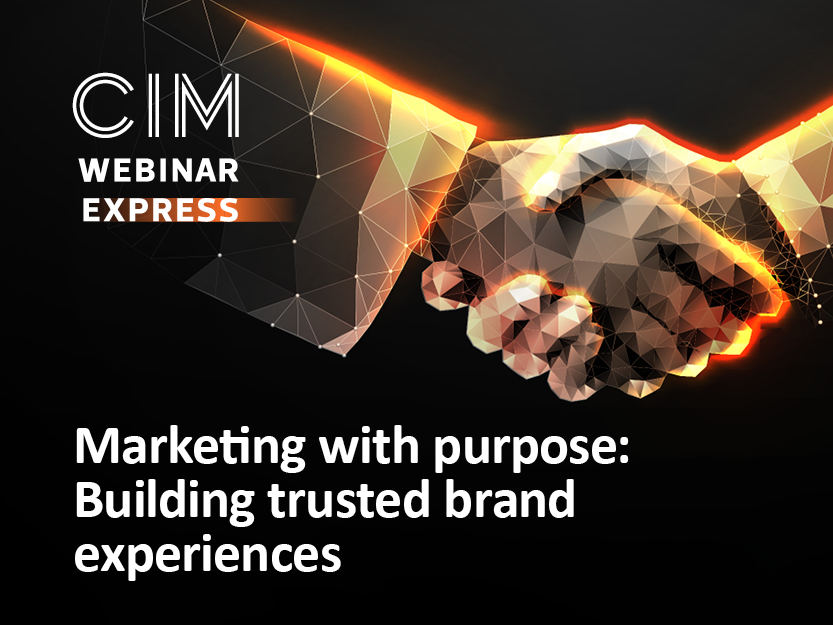 Add to calendar

Sector: Non-specific
Region: Wales
Speakers: Ben Irons
This event is free
Tweet