December 09, 2021
1:00 PM - Webinar Express

Jacobs is a global company with 55,000 employees in over 40 countries delivering solutions to create a more connected, sustainable world. It has transformed itself from a traditional engineering and design business into to a high value technology solutions business with deep capability in energy, intelligence, infrastructure, cybersecurity and space exploration. A vibrant brand and culture are playing an essential role in the transition putting marketing and communications front and centre of the journey to higher growth sectors.
Nigel's Presentation will cover:
•
The challenges of integrating new organisational acquisitions in a virtual world
•
Jacob's workplace values and culture and how the culture is being amplified
•
The importance of inclusion and diversity, and the difference between the two
•
How the marketing and communications teams introduced a new corporate brand positioning to signal the move to solutions and empower employees to tell their story
The session is suitable for anyone in a marketing, communications or business role who wants to learn about how brand, value and culture can help businesses pivot to new services and markets.
Speaker:- Nigel Dove, Director of Marketing and Communications at Jacobs
Nigel is an award-winning marketing professional with significant leadership experience gained within complex and fast moving private and public sector environments. Nigel was previously Head of Marketing at the Manufacturing Institute and Director of Marketing at the North West Regional Development Agency.
The webinar is kindly hosted by CIM North West and lasts approximately 40-45 minutes inclusive of a Q&A session after the presentation.
To register for this webinar please click here
.
If you have any questions regarding the event please use the contact details provided.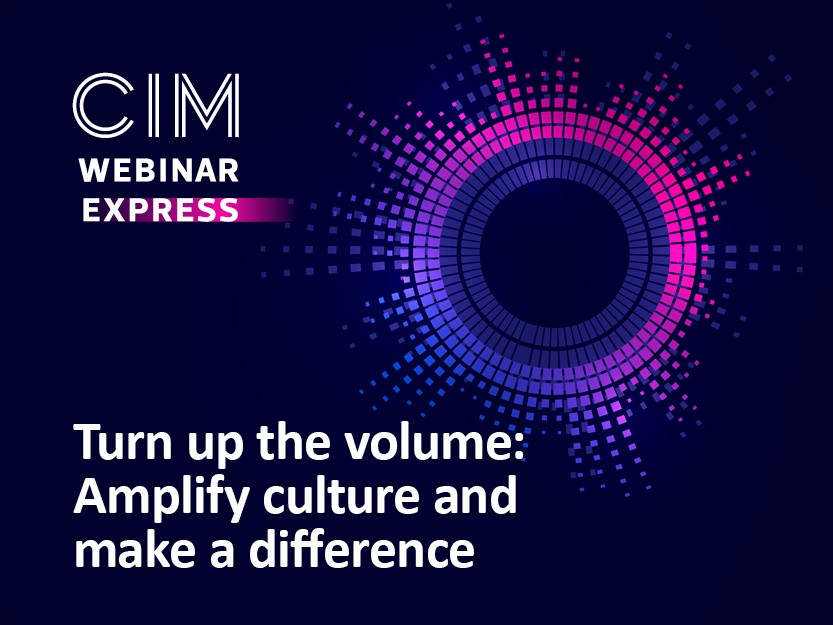 Add to calendar

Sector: Non-specific
Region: North
Speakers: Nigel Dove
This event is free
Tweet