The modern marketing toolkit: Do you have the skills you need?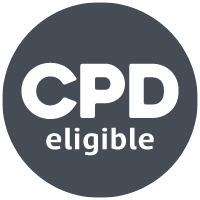 Broadcast:

Tuesday 25 May 2021

Abigail Dixon
CIM's Impact of Marketing 2 report revealed the lack of time and investment made by marketers across the profession to remain at the forefront of their industry, from senior leaders having not invested into their own development to those who have chosen to specialise at the expense of general marketing skills. Are marketers neglecting strategy for specialism, especially in digital disciplines?
CIM course director and author of The Whole Marketer Abigail Dixon will discuss the need for marketers to look beyond digital at the centre of marketing's remit, towards leadership, influence, and business growth – a strategy facilitated by technology, rather than handcuffed to it. She'll share her first-hand experience of the holistic skills we marketers of today need to develop the brands and businesses of tomorrow, detailing how upskilling only works when it's available to all marketers, no matter how senior.
She will be joined by Aviva's group brand and reputation director, Raj Kumar, to discuss this modern marketing toolkit, and how it can help you progress in marketing. James Ralph, director of business and corporate at PR firm Good Relations, will join them to offer insights from part 2 of the Impact of Marketing report, and what it tells marketers about the skills they need to prioritise right now.
Watch our special panel discussion on demand to find out more about the modern marketing toolkit.