Practical Insights: Regulation and AdTech: Is the future cookie-less?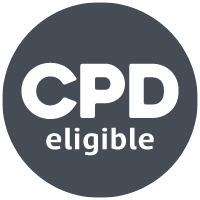 Broadcast:

Wednesday 13 November 2019

Duncan Smith
Trouble is brewing. For marketers, the continued use of cookies and Real Time Bidding (RTB) to target marketing messages to internet users is at stake.
The ICO's Technology Strategy 2018-2021 clearly prioritises the need to ensure the use of web and cross-device tracking by marketers complies with both the General Data Protection Regulation (GDPR) and existing and emerging electronic communications legislation.
Join us for this member-only webinar where you will learn:
Must-know regulation for marketers using programmatic advertising and/or RTB
What compliance looks like
How you can be proactive in the latest regulatory developments
How to begin building a 'defensible position' for your brand
We run monthly webinars that are exclusive to CIM members, enabling you to watch and listen from your desk, or catch up on demand when it's convenient for you. If you're interested in watching our member exclusive webinars, you can find out more about how to become a member for as little as £15 per month here.
Member only content
Become a member to enjoy full access to this article and a wide variety of digital content and features on our site. Join CIM from just £15.00 per month for an annual membership.
If you are already a Member please log in by the button below.
Guest Membership
Guest Membership is free and gives you access to some areas of our website(s) that are unavailable to non-members (this page for example).
Please enter your email address below... please be accurate as an email will be sent to that address to confirm ownership. A link will be provided within the email which will then enable you to enter your name and password.