Practical Insights: How to measure your marketing effectiveness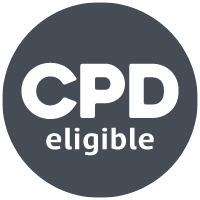 Broadcast:

Tuesday 25 July 2017

Natacha Wilson
Watch this Practical Insights webinar with Natacha Wilson, CIM course director to find out how the use of relevant marketing metrics and key performance indicators (KPIs) support strategic decisions and planning.
What you'll learn:
What metrics to use and when
The key elements needed to implement metrics successfully
How to use these metrics to help support your strategic decisions and planning
Member only content
Become a member to enjoy full access to this article and a wide variety of digital content and features on our site. Join CIM from just £15.00 per month for an annual membership.
If you are already a Member please log in by the button below.
Guest Membership
Guest Membership is free and gives you access to some areas of our website(s) that are unavailable to non-members (this page for example).
Please enter your email address below... please be accurate as an email will be sent to that address to confirm ownership. A link will be provided within the email which will then enable you to enter your name and password.