Member Exclusive: Six ways to win with LinkedIn advertising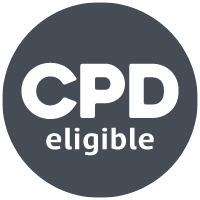 Broadcast:

Tuesday 08 February 2022

Sarah Kerrigan
LinkedIn currently has over 800 million users, so why are there only three million users sharing content on a weekly basis?
It's time to stop playing it safe on LinkedIn and start seeing some winning results! Join us for this member exclusive webinar with CIM course director and LinkedIn & Facebook advertising specialist, Sarah Kerrigan, where we'll help you do just that. Discover which LinkedIn ads you should be using for your B2B campaigns and how to ensure they target the right audiences for your business.
As LinkedIn remains the top social media platform for the B2B lead generation, there is no better time to restock your LinkedIn toolbox with the latest tips and tricks to help you generate brand awareness, website leads and engagement.
Not yet a member? Don't miss out. Join us today to access this exclusive webinar. 
Members can watch on demand to discover:
How B2B marketers can increase brand awareness using LinkedIn
How to successfully budget for LinkedIn ad campaigns
How to use LinkedIn to generate website leads.
Member only content
Become a member to enjoy full access to this article and a wide variety of digital content and features on our site. Join CIM from just £15.00 per month for an annual membership.
If you are already a Member please log in by the button below.
Guest Membership
Guest Membership is free and gives you access to some areas of our website(s) that are unavailable to non-members (this page for example).
Please enter your email address below... please be accurate as an email will be sent to that address to confirm ownership. A link will be provided within the email which will then enable you to enter your name and password.