Member Exclusive: How to pivot your career and step into consultancy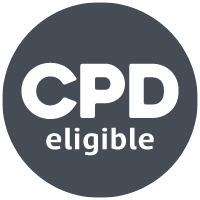 Broadcast:

Thursday 29 June 2023

Jonathan Deacon
The move into a consultancy role can be a daunting one. It requires a strong understanding of the competitive consultancy landscape, and an abundance of skills both practical and progressive, including being able to establish and maintain client relationships, project management skills and personal brand building.
Members can watch this member-exclusive webinar with director for CIM's Consultancy for Marketers virtual training course, Jonathan Deacon. In this hour-long session, Jonathan explains the consultancy business process and the skills required to start-up your own consultancy. The session will leave attendees equipped to manage their own consultancy assignments and position their brand.
Members can watch the webinar on-demand to discover:
How to start-up your consultancy
The advantages and benefits consultancy can bring
The skills and resources required for consultancy
Member only content
Become a member to enjoy full access to this article and a wide variety of digital content and features on our site. Join CIM from just £15.75 per month for an annual membership.
If you are already a Member please log in by the button below.