Member Exclusive: How purpose can guide your brand to its highest potential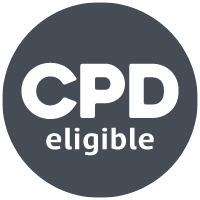 Broadcast:

Thursday 17 November 2022

Paul Hitchens
Are you looking to build a resilient, values-driven brand?
To be both successful and sustainable, it is vital that brands find the balance between purpose and profit, and listen to the wants and needs of their customers.
Register now for our upcoming member-exclusive webinar where author and CIM course director, Paul Hitchens, will provide insights, examples, and practical tips to help you reach your brand's goals by creating a sustainable and purpose driven strategy.
Members can watch the webinar on demand to discover:
How to use the 'Key Brand Criteria' model
How to embed purpose into the heart of your brand strategy
How to cultivate and support your brand's culture.
Member only content
Become a member to enjoy full access to this article and a wide variety of digital content and features on our site. Join CIM from just £15.75 per month for an annual membership.
If you are already a Member please log in by the button below.