Member Exclusive: How new GDPR legislation will affect your marketing strategy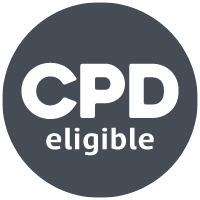 Broadcast:

Thursday 13 October 2022

Duncan Smith CIM
As the new Data Protection and Digital Information Bill makes its progress through Parliament, it's time to ask whether your GDPR policy is up to scratch, and what implications this new legislation could have on marketing strategies.
In this member exclusive webinar, Duncan Smith FCIM, Member of the International Association of Privacy Professionals (IAPP), and director of the CIM GDPR Essentials course, looks at the evolution of GDPR and privacy legislation and how it could impact you.
Duncan will take a closer look at some real-world issues around international data transfers, including how to use cloud services like Hubspot, Salesforce and other outsourced providers in third countries in the post-Schrems world.
Members can watch the recording on demand to discover:
How to make sure your GDPR strategy complies with new legislation
How might the new Data Protection and Digital Information Bill affect marketers
Real-world GDPR issues to look out for.
Member only content
Become a member to enjoy full access to this article and a wide variety of digital content and features on our site. Join CIM from just £15.75 per month for an annual membership.
If you are already a Member please log in by the button below.