Member Exclusive: Embracing the evolving MarTech landscape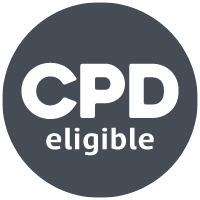 Broadcast:

Wednesday 23 August 2023
The ever evolving MarTech landscape has been fundamentally changing the way the marketing industry operates for many years. But how will new technology such as AI and machine learning, enhanced personalisation and data and analytics continue to impact the profession as we strive towards a tech-led future?
CIM members can watch this webinar, presented by our fantastic course director, Gavin Llewellyn, on demand now. Gavin showcases the opportunities created through MarTech such as improved content and user experiences, more efficient ecommerce and better team management, and teach how marketers can embrace and utilise this technology for their own benefit.
Members can catch up on the webinar discover:
 What changes and new trends matter most right now
 How to navigate and make sense of the fast-paced MarTech landscape
 Which technologies are going to have the biggest impact in the future
Member only content
Become a member to enjoy full access to this article and a wide variety of digital content and features on our site. Join CIM from just £15.75 per month for an annual membership.
If you are already a Member please log in by the button below.