Report: Digital Skills Benchmark 2023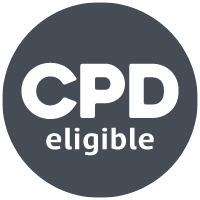 Since 2018, Target Internet's Digital Skills Benchmark, in partnership with CIM, has conducted research into the shape of the skills gaps emerging in the marketing industry. This year's report analyses data from more than 10,000 marketing professionals, gathered between 2018 to 2023 and highlights key short and medium-term trends, opportunities and challenges across the marketing sector.
The rapid pace of change in the marketing sector means it can be difficult for marketers to remain up to date and relevant, which impacts a team's ability to meet business objectives, thus impacting the bottom line. Sustained investment in training is needed to ensure that teams have the requisite skills they need to compete in the crowded marketing space.
The report found that there has been a general upwards trend amongst key marketing disciplines with social media (+8%), Ecommerce & Lead Generation (+5%) and Email Marketing (+5%) seeing the greatest average improvements, whilst Content Marketing (+1%), Analytics & Data (+2%) and PPC (+2%) saw more modest increases.
However, despite a general upwards trend, improvements in most digital marketing areas remain relatively low, and are still far from universal. The is clearly a marketing skills gap with several disciplines only seeing slight increases from pre-pandemic levels and some areas having still not recovered.
Chris Daly, Chief Executive of the Chartered Institute of Marketing, commented: "Despite the challenges we've all experienced over the past couple of years, I'm pleased to see that skills are increasing. However, the report's findings should act as a wake-up call for marketers to invest in their training and development."
Key findings from the latest report include:
Significant opportunities as well as notable risks for marketing teams
Digital channels improving but marketing sector continuing to evolve at pace
Confidence outstrips actual ability across the majority of digital marketing disciplines
Continued investment to improve skills at all levels needed in light of the rise of hybrid working


Want to learn more? You can access the full report here.
Digital Marketing Skills Benchmark 2023
Interested in benchmarking your skills or those in your team?