Back to Basics: How to set SMART objectives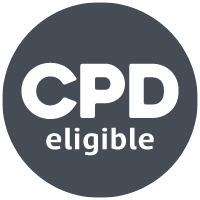 Tasked with setting and meeting objectives that deliver? Here's what you need to know.
Increasingly, marketers are expected to be the voice of the customer and the barometer of what's reasonable, but planning ahead has to be specific, measurable, achievable, relevant, and timed; achieving that is half the battle.
Previously on Exchange, we have explored some of the fundamentals behind creating a marketing plan and a social media campaign. However, these big ideas are only possible by having basic strategic measures in place that allow plans to be flexible to fast-paced change because, to put it bluntly, no marketer has ever gotten it right every time.
Because every plan has a goal the business wants to reach, it's marketer's job to quantify these into succinct objectives that can evaluate whether activity has been successful or not. An example of a SMART objective is to generate an extra £10,000 of revenue from a new product launch by the end of 2020. In this article, we'll use this example to take you through step by step exactly what makes a SMART objective, and why they're so important.
Objective: Generate an extra £10,000 worth of revenue from a new product launch by the end of 2020.
Specific
Though it is a simple example, this objective is specifically related to a new product launch, which is relevant to the marketing department and an overall business need. If you set general goals then you will achieve them with no purpose, or fail them with no strategy.
Of course, on a far greater level, the specific nature of any objective must apply to the wider business. No objective is set in isolation from the long-term aims of the business, in fact, it must be an extension of the overall strategy of your organisation. CIM members can hear more about this by accessing a variety of resources on setting a marketing strategy via Marketing Expert, through their MyCIM account.
Measurable
Marketing always relates back to profit; a quantifiable thing that justifies any and all activity that a business needs to do. Ultimately, it is about engaging in activities that will help the overall profitability of the company. Profit is not only the reason a business can survive, it is also the easiest example of measurability, it can be quantified into an overall number. Revenue, whilst different, is linked because it is the overall total of money generated before costs are considered; consequently, marketing SMART objectives will more likely deal with revenue than profit.
In the example above, there is a specific number - £10,000 – that is the target to increase revenue by. Merely stating that you wish to increase revenue is not enough, it must be a quantifiable amount.
Of course, this number itself has not been plucked out of thin air. It must consider your previous targets, previous revenues and, perhaps most importantly, your budget. Objectives must be SMART precisely because they take into account the company as it stands, not as we would like it to be.
Achievable
On that note about targets, they must be achievable. If you want to achieve that £10,000 revenue, you need to be able to explain why. If you can't, you will need to think again. Chances are, without hard data, the number you've chosen is either too low or too high.
The problem with any target that is out of touch with reality is it can demotivate you very quickly. Chasing a number that is too high is frustrating and stressful. This is most prevalent in sales, where no matter how ambitious an employee might be, they always have a fair idea of how much they have in their pipeline and the base number they can work from; they will recognise a target that is too high almost instantly and it can often serve as a demotivating factor. Marketers, with a potentially wider view of business activity, recognise this too and a plan with an unrealistic objective can potentially demotivate an entire team, not just a single employee.
Marketers must take a holistic view of where the company is and what it is capable of. This means breaking internal silos and opening up conversations with sales teams, warehouse managers and other relevant stakeholders to get a comprehensive view of the business.
Realistic
Achievable objectives are often confused with realistic ones and many assume they are the same thing – let's face it, as an acronym SMART works better than SMAT or SMRT – but this would be a mistake. To be achievable places the objective very much in the micro-environment, looking at your company strengths and weaknesses and taking it from there.
Ensuring objectives are realistic, on the other hand, requires a greater scope than merely looking at your internal business practices alone. If being achievable means looking at the resources your company holds, being realistic means looking at the macro-environment – the wider situation. You might have a wonderful team capable of great things, but if the market is contracting, you'll find it hard to double your revenue. That's not to say you can't, but your plan does not exist in the vacuum of your company, socio-economic factors will play a crucial role.
For example, in the context of the worldwide economic uncertainty we face now, many SMART objectives will be about retention, rather than profit, as most businesses will look to stabilise, rather than grow, during a recession. Your objective is achievable because of your team, but it's only realistic because of the wider world.
Timed
This final element of your SMART objective relates back to something that we all must deal with: deadlines. If you have an essay due, you'll have a date to hand it in by, if you have an objective to complete, you need a date to complete it by; it really is that simple.
In the example we have used, we need to increase revenue by an extra £10,000 before the end of 2020, which gives a specific timeframe.  Without these deadlines, your objectives are not SMART, and your activity may not generate maximum impact. Having these timelines also motivates you and provides structure to your overall plan; if you know component parts of it have to be finished by a certain date, in order to meet the overall deadline, you will have a better grasp of your timings.
But remember, these are just the basics. This article is a precis of the comprehensive material you can find on CIM's member-only Marketing Expert site, where members can find a host of comprehensive marketing material, resources and tool kits. 
For wider details on every topic mentioned, and a comprehensive view of the tools you need to succeed in marketing, become a member of CIM and you'll have access to the resources you need to build your capabilities.


More resources:
How to achieve a SMART strategy (member-only)
Fundamentals of marketing (member-only)
How best practice benefits your business
Building a brand strategy (member-only)
Setting objectives (member-only)


To access these resources and more, become a member of the Chartered Institute of Marketing today for as little as £15 a month. Your membership will give you access to career-enhancing content, including templates and practical guides, as well as a global marketing community through events and networking.