June 09, 2022
1:00 PM - Webinar Express

"Clients do not come first. Employees come first. If you take care of your employees, they will take care of the clients." Sir Richard Branson.
Sir Richard Branson is famous for his belief in the importance of the employee, believing if an employee is given the tools they need, looked after and treated well, that they will be happy and as a result the customer will have a positive experience. A strong belief that putting staff first, customer second and shareholders third, effectively yields positive outcomes for shareholders and a better customer experience.
All too often businesses invest in marketing but use that talent and resource pointed at an external market – creating products, solutions and messaging aimed at the customer. The result is that employees complain they are the last to know, see things on external digital channels or even hear them from customers themselves. So how can businesses adopt their communications approach so that they treat colleagues as consumers? The starting point is to simply understand the customer proposition. At Northumbrian Water we have mirrored roles in both people and customer – each having a team focused on strategy and experience. This means that the conversations start early and the most basic level we look to use the same underpinning model. This shared start point means we are looking through a similar lens and measuring complimentary metrics.
The award-winning Northumbrian Water approach to health and wellbeing,
Living Well
, was developed in a unique way using a blend of internal marketing and human insight. Facing a critical health challenge, with a backdrop of Covid and increased demand on supply, the organisation needed to meet the wellbeing needs of a varied workforce, reaching all colleagues.
This session focuses on the internal marketing and insights driven approach used to build the solution and the impact achieved. We'll share examples of how and where the professions could collaborate and provide insight into the successful collaboration project within Northumbrian Water between Corporate Communications and HR that improved colleague wellbeing and connectivity.
Speaker: Dr Elouise Leonard-Cross CPsychol, MCIM – Head of People Strategy & Experience at Northumbrian Water Group
The webinar has been organised by the CIM North East Group and lasts approximately 40-45 minutes inclusive of a Q&A session after the presentation.
To register for this webinar please click
here
or on the image at the top of the page.
This event has now passed
BOOK NOW - click the image below to register for the webinar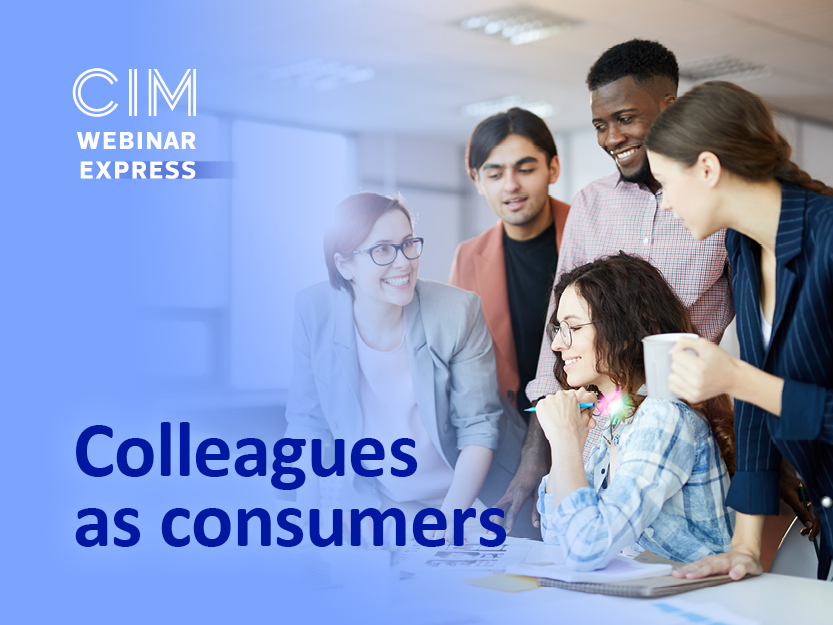 Add to calendar

Sector: Non-specific
Region: North
Speakers: Dr Elouise Leonard-Cross
This event is free
Tweet