March 03, 2022
1:00 PM - Webinar Express

If you've ever found your brand personality/ies hard to identify, this is a not-to-be-missed event.
New research by UK branding experts Emotional Branding in conjunction with Imperial College London has shown that strong brands don't have a single personality, they have multiple personalities. How does this work, and how can the interplay between them make your brand more interesting, authentic, more human…and deliver competitive advantage?
Richard Gillingwater, Founder of Emotional Branding, will share a ground-breaking, newly patented, model that helps you identify/map your brand's personalities in greater detail, helping you find a unique combination of archetypes to manage your brand's story and tone of voice relative to competitors across multiple offers, touchpoints, stakeholders, and channels.
Speaker:- Richard Gillingwater - Brand Consultant, Creative Director & Founder of Emotional Branding
Richard is a leading UK Corporate branding expert. He has worked with many organisations that have multiple stakeholders and stories, including the Post Office, NFU Mutual, Friends Provident, Honda, Experian, and Nottingham Trent University.
His passion, challenging mind and insights have enabled companies around the world to build brands that communicate in a more human-to-human way. Much of his skill lies in his ability to help develop a clear, distinct, powerful, and most importantly, a more emotionally engaging story.
He is a hugely engaging, international speaker and has lectured across Europe on brand archetypes, storytelling, creativity and buyer emotional engagement.
The webinar is kindly hosted by CIM South West and lasts approximately 40-45 minutes inclusive of a Q&A session after the presentation.
To register for this webinar please click here or on the image at the top of the page
.
This event has now passed
BOOK NOW - click the image below to register for the webinar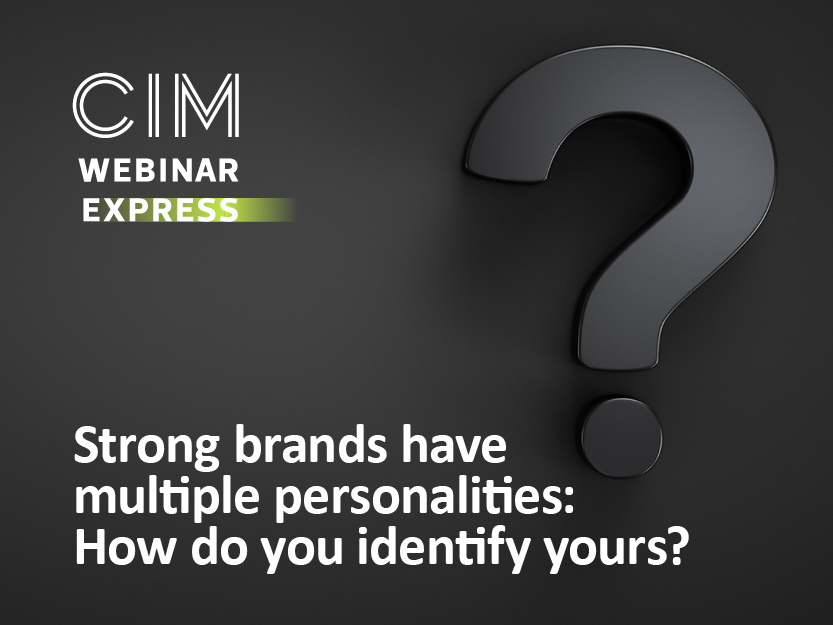 Add to calendar

Sector: Non-specific
Region: South-West
Speakers: Richard Gillingwater
This event is free
Tweet